LECOM Dental Outreach Offices
Dental Outreach Offices
Everyone loves a bright smile! Now there is a place nearby where anyone can receive professional quality dental care in a state-of-the-art facility at an affordable cost. The LECOM School of Dental Medicine has outreach offices in Pennsylvania and Florida where qualified patients can receive dental care at a reasonable cost.
Early in the curriculum, dental students gain clinical experience working with patients at the group practice office at the Bradenton, Florida campus. The College has established clinical group practices on campus to provide dental care for Floridians who are seeking to obtain needed dental care.
Community-based, senior year outreach group practices provide each student with a year of hands-on clinical training at Dental Offices in DeFuniak Springs, Fla., as well as in Erie, Pa.
At the LECOM Dental Offices, all dental students work under the direct supervision of licensed dentists and use the latest diagnostic tools such as the full mouth and individual tooth digital X-rays.
Each patient has an individual treatment room where they are provided comprehensive, restorative dental care services. This includes cleanings, periodontal treatments, crowns, root canal therapy, extractions, dental restorations, and full and partial dental prostheses.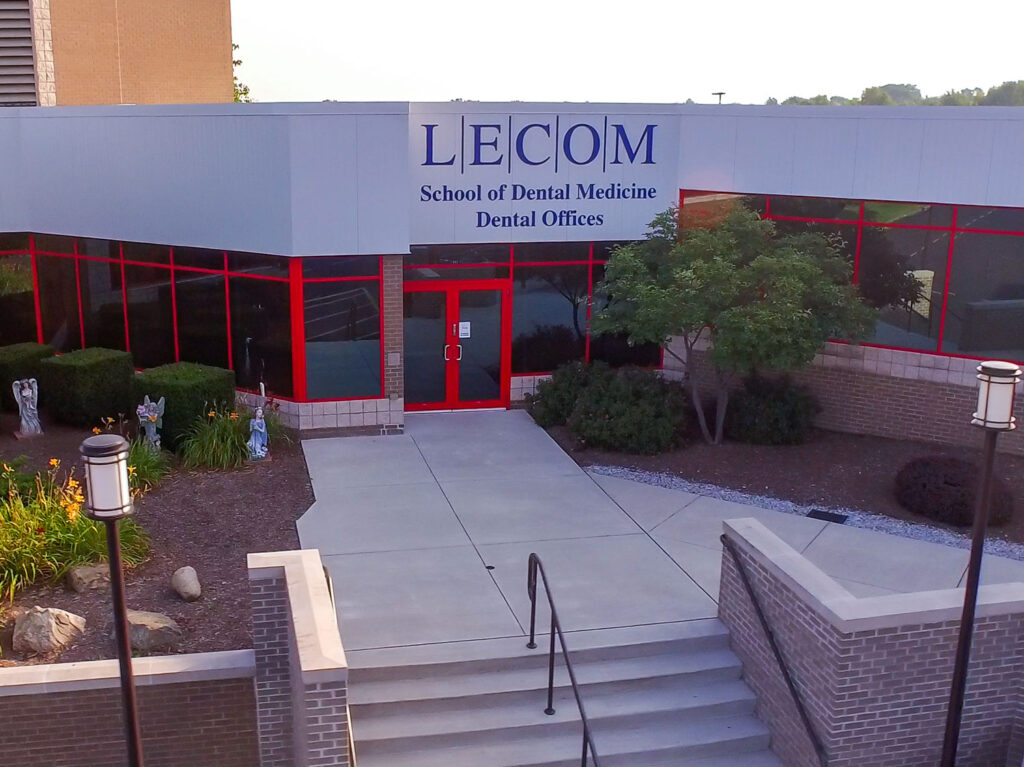 The Lake Erie College of Osteopathic Medicine (LECOM) has seen the continued need for dentists across the nation, including Pennsylvania. The state of Pennsylvania has been identified as a dental provider shortage area. This leads to inadequacies in delivering dental care for individuals and families who are unable to find affordable treatment options, especially for children. To help alleviate that shortage LECOM has opened a dental office at 2000 West Grandview Blvd. where fourth-year dental students will gain clinical experience working in an underserved community.
MORE ABOUT ERIE, PA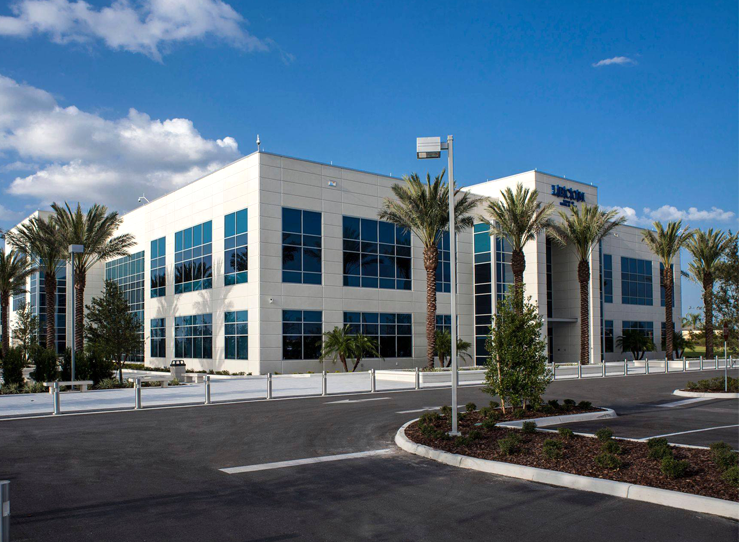 The LECOM School of Dental Medicine has opened dental group practice offices to provide patient care at the LECOM Bradenton campus.
The primary role of the LECOM School of Dental Medicine is the training of dentists. This is a teaching institution and not a private dental office. The care performed by LECOM student-dentists is overseen by LECOM faculty and done in a manner that gives priority to education and quality care. This may result in longer appointments for most treatments than would occur in a private dental office.
MORE ABOUT BRADENTON, FL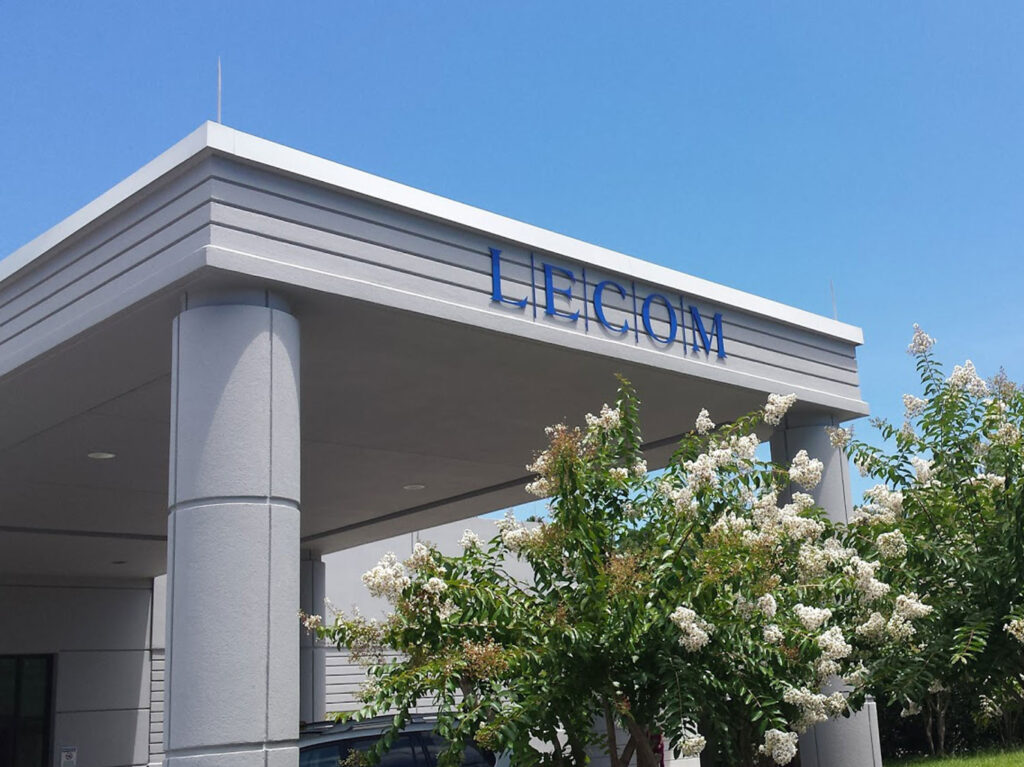 The Lake Erie College of Osteopathic Medicine (LECOM) has seen the continued need for dentists across the nation, especially in Florida and the Gulf Coast states. Florida ranks third in the nation for the number of communities designated as Dental Health Shortage Areas. To help alleviate that shortage, LECOM has brought much-needed dental health care to the community of DeFuniak Springs. LECOM opened dental offices at 101 LECOM Way (formerly Microspine Way). The presence of a dental clinic in DeFuniak Springs has improved the health status of the community by providing comprehensive care and general dentistry for all age groups.
MORE ABOUT DEFUNIAK SPRINGS, FL