Fundraising
The Lake Erie College of Osteopathic Medicine continues growing rapidly, attracting some of the brightest candidates for the College of Osteopathic Medicine, School of Dental Medicine and School of Pharmacy. While LECOM maintains one of the lowest private medical school tuitions in the country, these students face mounting debt as they complete their education. Each year, the college conducts fundraisers only for the purpose of providing scholarships to our students. Your support of the LECOM Student Scholarship Fund will help deserving students fulfill their dreams of becoming physicians, pharmacists and dentists.
---
LECOM Student Scholarship Auctions
LECOM's Student Scholarship Auctions have been postponed for 2020. We hope you will join us in 2021.
LECOM Bradenton
Student Scholarship Auction
Saturday, October 16, 2021 at 6 pm
Hyatt Regency, Sarasota, FL
For information, call (941) 756-0690
LECOM Erie, Seton Hill and Elmira
Student Scholarship Auction
Saturday, November 13, 2021 at 5:30 pm
Erie Bayfront Convention Center, Erie, PA
For information, call (814) 866-6641
---
Golf Scholarship Classic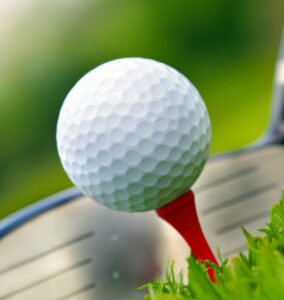 Join us for the 17th annual Golf Scholarship Classic on August 26th, 2021 at Lake Shore Country Club.
The Lake Erie College of Osteopathic Medicine is the nation's largest medical college. LECOM offers quality medical education at an affordable price. Many LECOM students still leave school with debt in excess of $190,000.
To alleviate some of this debt, LECOM provides scholarships to medical, pharmacy and dental students based upon academic achievement and financial need. You can assist our efforts by choosing from sponsorships, advertising, or playing a round of golf.
Visit Golf Scholarship Classic Registration to register for the event.
---
Erie Gives 2021
LECOM is excited to participate in Erie Gives 2021, a one-day effort by the Erie Community Foundation to raise money for local nonprofits. In addition to the donations received during this campaign, organizations also qualifying for matching funds thanks to the generosity of corporate sponsors. There are three ways to give:
Visit www.eriegives.org between 8 a.m. and 8 p.m. Tuesday, August 10, 2021. Select Lake Erie College of Osteopathic Medicine to make your donation.
Call (814) 454-0843 between 8 a.m. and 8 p.m. Tuesday, August 10, 2021, to donate by phone.
Send a check along with an official check donation form (available on www.eriegives.org) to The Erie Community Foundation, 459 West 6th Street, Erie, PA 16507. Checks must be received no later than Monday, August 10.
---
San Ysidro CD Order
Hershey Bell, M.D., Vice President of Academic Affairs and Dean of the LECOM School of Pharmacy, is also a home studio musician. In 2019, along with School of Pharmacy faculty member Dr. Dan Austin, and musicians from Nashville, TN; Tallahassee, FL; Minneapolis, MN; Sweden, Norway, The United Kingdom, and Australia, he set out to create an extended play collection. Titled, "San Ysidro", the collection includes an eclectic mixture of five songs. Click here to place your order.
---
Support the LECOM Student Scholarship Fund With AmazonSmile
Your online purchases now will help the Lake Erie College of Osteopathic Medicine Student Scholarship Fund. When you use AmazonSmile to connect with Amazon, you can designate a portion of your payment to the scholarship fund. To shop visit smile.amazon.com and sign in with your personal Amazon account or create a new account if you don't already have an Amazon account.
AmazonSmile is a website operated by Amazon that lets customers enjoy the same wide selection of products, low prices, and convenient shopping features as on Amazon.com. The difference is that when customers shop on AmazonSmile (smile.amazon.com), the AmazonSmile Foundation will donate 0.5% of the price of eligible purchases to the charitable organizations selected by customers.
Shop for books, movies, music, appliances, and more. Anything that you would purchase at the regular Amazon website will be available at AmazonSmile.
---
LECOM Branded Jewelry
Celebrate the memories, milestones and moments of your LECOM experience with LECOM branded jewelry available through Beeghly and Company Jewelers in Greensburg, PA. By purchasing these items, Beeghly and Company will donate 40% of the proceeds to the LECOM Student Scholarship Fund.  In addition, they will donate 20% of all non-LECOM branded merchandise purchased with a LECOM product. Charms and pendants can be personalized with FREE engraving - please visit Beeghlyandcompany.com for details. Purchases can be made in-store or online.
---