LECOM School of Dental Medicine Receives Initial Accreditation
Commission on Dental Accreditation grants approval for the school in Bradenton
The Lake Erie College of Osteopathic Medicine (LECOM) has received initial accreditation that puts the LECOM School of Dental Medicine on track to open in 2012. The American Dental Association Commission on Dental Accreditation passed a resolution on February 4 granting the initial accreditation. This allows the dental school to begin recruiting and accepting students, hire faculty and prepare for the start of classes.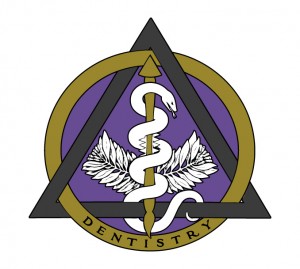 The LECOM School of Dental Medicine has been in development for nearly two years. LECOM administrators and the Board of Trustees have investigated the need to open a dental school in Florida and determined that the College can meet the educational and health care needs of the state's citizens. Robert Hirsch, DDS, has been named dean of the school and he has been finalizing the curriculum and operational plans in preparation for a fall 2012 enrollment of the first class of dental students. This summer, LECOM will begin accepting applications from prospective students.
The School of Dental Medicine will enroll 100 students in the first year and total enrollment will grow to 400 students in four classes by 2015. LECOM will invest $52 million dollars to bring the dental school to Manatee County, which includes the construction of a building to house the Dental School and the highly technical, state-of-the-art classrooms required to prepare the next generation of dentists. The school will employ nearly 200 individuals, including dental faculty, administrators, and dental hygienists, along with technical, administrative and other support staff. The direct impact of institutional, employee and student spending should reach around $14 million dollars in the Bradenton area, and as much as $35 million through direct and indirect spending statewide.
In addition, dental clinics staffed by faculty and students will be able to treat up to 600 patients per day providing dental health care for many who are currently underserved. Only those patients whose treatment regimen meets the educational requirements of the dental school will be accepted.
---
The dental education program is accredited by the Commission on Dental Accreditation and has been granted the accreditation status of "initial accreditation". The Commission is a specialized accrediting body recognized by the United States Department of Education. The Commission on Dental Accreditation can be contacted at (312) 440-4653 or at 211 East Chicago Avenue, Chicago, IL 60611. The Commission's web address is: https://www.ada.org/100.aspx.
The Florida Commission for Independent Education has awarded provisional approval to the Dental School.
LECOM is still in the process of obtaining necessary approval from Pennsylvania Department of Education for this degree program and the College has applied to the Middles States Commission on Accreditation for a substantive change.
The Lake Erie College of Osteopathic Medicine and LECOM School of Pharmacy offer innovative and affordable education in osteopathic medicine and pharmacy. From campuses in Erie, Pennsylvania, Greensburg, Pennsylvania and Bradenton, Florida, LECOM provides student-centered pathways to prepare the next generation of healthcare professionals. Prepare yourself for medicine as your life's profession.