LECOM Offers Biomedical Ethics Master Degree
Wednesday, 20 December 2017
Master of Science in Biomedical Ethics program will train healthcare workers to better understand cultural and social differences and improve patient care.
Now, more than ever before, healthcare professionals are encountering cultural and social attitudes, values, and beliefs that may differ from their own personal perceptions. This makes it increasingly necessary that healthcare workers firmly grasp how to deal with these differences while providing care that mitigates risk and results in best medical outcomes.
As the medical industry strives to improve healthcare delivery for patients, organization leaders will need to be prepared to develop, implement, and measure policies and practices that enhance treatment for people from different cultures according to the rights afforded them.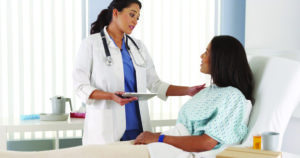 Lake Erie College of Osteopathic Medicine (LECOM) has developed the Master of Science in Biomedical Ethics (MSBE) distance education program to fill the need for exceptionally prepared healthcare personnel. The MSBE helps healthcare workers develop cultural competency in today's diverse healthcare environment and demonstrates how ethics education leads to behavioral changes that result in a higher level of professionalism and the delivery of top-quality, patient-centered care.
LECOM is accepting students for online classes beginning in January of 2018.
Candidates for the MSBE program include physicians, executives, administrators, researchers, mid-level practitioners, nurses, chaplains, clergy, educators, social workers, healthcare advocates and others in the health delivery industry.
The MSBE program provides the skills needed to successfully relate to patients and engage them in the course of their own care. This program will benefit those seeking enhanced training for positions in health care compliance, patient-care management, risk management, and in medical research as well as palliative care and end-of-life care positions providing expert, ethical care to patients and their families.
This program is competency-based learning delivered in an interactive, online environment via EthAssist®, a dynamic web-based distance education platform developed by The Institute of Consultative Bioethics (ICBioethics). The program is designed to be flexible and responsive to students' needs, new challenges, and the evolving demands of healthcare education.
The MSBE program is specifically designed to provide flexibility for busy working professionals and current students looking to earn their MS in Biomedical Ethics in 18 months or 24 months. It covers critical ethics functions that are essential for successful patient engagement and for the ability to respond to all regulations and compliance policies.
For more information, email msbeinfo@lecom.edu.