Fundraising Activities
Support the LECOM Student Scholarship Fund Through Erie Gives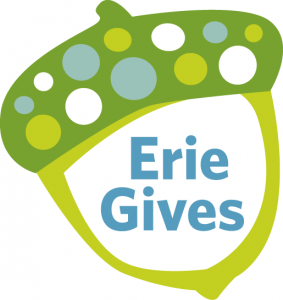 The Lake Erie College of Osteopathic Medicine is excited to again participate in Erie Gives, a one-day effort by the Erie Community Foundation to raise money for local nonprofits. Please consider a gift in LECOM's name during Erie Gives — every dollar we receive will benefit our Student Scholarship Fund.
Gifts must be made between 8 a.m. and 8 p.m. Tuesday, August 14, 2018. Gifts can be as little as $25, and every gift helps. During the event, simply visit http://www.eriegives.org/ and choose LECOM or Lake Erie College of Osteopathic Medicine. Gifts also can be made by contacting the Erie Community Foundation at (814) 454-0843. Participating nonprofits qualify for matching funds.
Even though LECOM's tuition rates are among the lowest in the country, many students still graduate with considerable loan debt. Your generosity can help them minimize their indebtedness as they pursue careers as osteopathic physicians, pharmacists, and dentists. On behalf of our students, thank you!
---
LECOM Student Scholarship Auctions 2018
LECOM Bradenton
Student Scholarship Auction
Saturday, October 13, 2018 @ 6:00 pm
Hyatt Regency, Sarasota, FL
For information call (941) 782-5927
LECOM Erie and Seton Hill
Student Scholarship Auction
Saturday, November 10, 2018 @ 5:30 pm
Erie Bayfront Convention Center, Erie, PA
For information call (814) 860-5148
The Lake Erie College of Osteopathic Medicine continues growing rapidly, attracting some of the brightest candidates for the College of Osteopathic Medicine, School of Dental Medicine and School of Pharmacy. While LECOM maintains the second lowest private medical school tuition in the country, these students face mounting debt as they complete their education. Each year, the college conducts fundraisers only for the purpose of providing scholarships to our students. Your support of the LECOM Student Scholarship Fund will help deserving students fulfill their dreams of becoming physicians, pharmacists and dentists.
---
Support the LECOM Student Scholarship Fund
Your online purchases now will help the Lake Erie College of Osteopathic Medicine Student Scholarship Fund. When you use AmazonSmile to connect with Amazon, you can designate a portion of your payment to the scholarship fund. To shop visit smile.amazon.com and sign in with your personal Amazon account or create a new account if you don't already have an Amazon account.
AmazonSmile is a website operated by Amazon that lets customers enjoy the same wide selection of products, low prices, and convenient shopping features as on Amazon.com. The difference is that when customers shop on AmazonSmile (smile.amazon.com), the AmazonSmile Foundation will donate 0.5% of the price of eligible purchases to the charitable organizations selected by customers.
Shop for books, movies, music, appliances, and more. Anything that you would purchase at the regular Amazon web site will be available at AmazonSmile.