Tim Novak, D.B.A., M.S.A.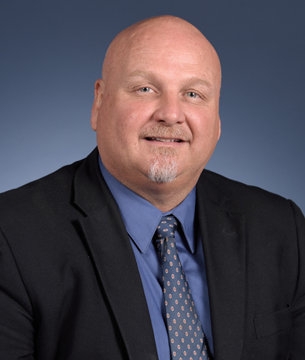 School of Healthcare Services Administration
Teaching Area

Healthcare Administration

Education

University Of South Florida
Campus Location

5000 Lakewood Ranch Blvd. Bradenton, FL 34111
Phone: (941) 405-1516
Biography
Dr. Timothy S. Novak is the Dean of the LECOM School of Health Services Administration, which includes three master's programs and one doctorate degree. Dr. Novak's areas of graduate instruction include: healthcare financial and organizational management, biostatistics, and leadership communications & professionalism. Tim has served as a board member of the Bradenton Area Economic Development Corporation since 2015, working to expand and enhance the regional business community. He is the co-author of the 4 Circles of Good Business, published in November 2006. A former board member and treasurer of the CEO Council, Inc., a national organization of public company officers and directors providing information, advice, and counsel to the Security and Exchange Commission (SEC) and council membership on business ethics, accountability, and policy. Dr. Novak served as chief executive officer for two fully reporting publicly traded companies engaged in acquiring and developing innovative healthcare safety, diagnostics, and wellness products. Working directly with physician leadership, he helped direct development of new ancillary services, supervised financial reporting, and coordinated all operational aspects of a 100-member OB/GYN management services organization (MSO) with annual revenue exceeding $75,000,000. Dr. Novak has managed the medical credentialing and contracting for a 1,400-member independent physicians association (IPA) serving 500,000+ patients through 13 major hospital systems and 23 payers in Louisville, Kentucky. He served as business-launch competition panel judge for the TIME (The Integration of Management and Engineering) and International Nano Technology Forum at Case Western Reserve. Drug-Free Manatee named Dr. Novak the Champion of Prevention Awardee for the Higher Education Sector in November 2017 in recognition of the campus-wide Addiction Prevention Education for all faculty and students at LECOM's Interprofessional Research Day on April 20, 2017. He recently presented research on the convergence of U.S. Graduate Medical Education (GME) to a single accreditation system in June 2020, at the 2019 AACOM Educating Leaders Conference in Washington D.C. and American College of Healthcare Trustees 2018 Health Innovation by the Sea Conference in Pacific Grove, California. Other areas of research include medical student's aptitude for business curriculum and the healthcare system's organizational development.
Education: University of South Florida – Doctor of Business Administration Central Michigan University – Masters of Science in General Administration Bowling Green State University – Bachelor of Science in Biology