Randy Kulesza, Ph.D.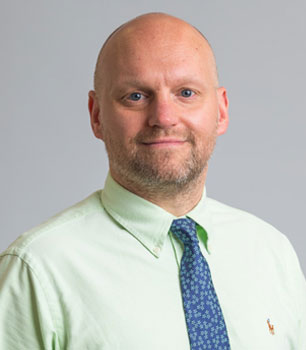 College of Osteopathic Medicine
Teaching Area

Anatomy, Neuroscience

Education

West Virigina University, School of Medicine

Residency

Mount Sinai Hospital / University of Toronto / Duke University
Campus Location

1858 W. Grandview Blvd. Erie, PA 16509
Phone: (814) 866-8423
Biography
Dr. Randy J Kulesza Jr was born in Erie, PA where he attended Cathedral Preparatory School and earned a BS in Biology from Gannon University. He attended West Virginia University School of Medicine and earned a doctoral degree from the Department of Anatomy and Neuroscience. Dr. Kulesza joined LECOM as an Assistant Professor of Anatomy in 2002 and was promoted to Associate Professor in 2008 and Full Professor in 2014. Dr. Kulesza is the Director of Anatomy, Course Director for Gross Anatomy, Embryology, Basic Neuroscience and Clinical Neuroscience and Assistant Dean of the Post Baccalaureate Program and Master's Program in Biomedical Sciences. Research and Areas of Interest Our sense of hearing is often taken for granted, but is instrumental in our everyday lives. Among numerous functions, our auditory system informs us of our environmental surroundings, allows us to enjoy music and communicate with others. Our auditory system is composed of a peripherally located sound collecting device (the external ear), a sound conducting system (the tympanic membrane and middle ear ossicles), mechanoreceptive hair cells in the cochlea, the auditory nerve and a complex neural circuitry within the central nervous system. Unfortunately, each of these structures is capable of dysfunction, through disease, injury or developmental malformation, each of which can greatly diminish our sense of hearing. The mission of my research laboratory, the LECOM Auditory Research Center, is to use the auditory system as a model to investigate the nervous system effects of neurodevelopmental disorders such as autism and Fragile X syndrome. I believe our results will help us better understand normal development of the auditory system and dysfunction of the brain. Further our results will be instrumental in developing screening tools and therapeutic strategies to overcome injury or dysfunction in the auditory system.
Current research projects include:
Examining the organization of inhibitory brainstem circuits in autism.
Comparing brainstem circuits in normal developing and Fragile X rats.
Examining the brainstem circuits and tonotopic maps in an animal model of autism