Murat Ibatullin, M.D., Ph.D.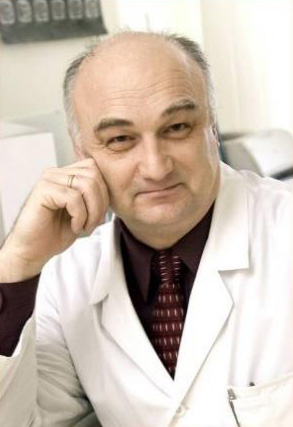 Assistant Professor of Neurosurgery and Radiology
Teaching Area

Problem-Based Learning

Education

State Scientific Research Radiological Institute (Russia) - Doctor Medical Science; State Scientific Research Neurosurgical Institute (Russia) - Doctor of Philosophy; State Medical University (Russia) - Bachelor of Sciences
Campus Location

5000 Lakewood Ranch Blvd. Bradenton, FL 34211
Phone: (941) 782-5926
Biography
Former Neurosurgeon and Radiologist, Professor at the State Medical University and Medical Academy in Russian Federation. Experience: Since 1977 – practiced Neurosurgery in Russian Federation (certified and licensed in Russia). From 1987 to 1991 – neurosurgeon at Mulago hospital, Kampala, Uganda. Since 1991 while continuing Neurosurgery, started to work as a Radiologist/Neuroradiologist at the Interregional Clinical Diagnostic Center, Republic of Tatarstan. From 2000 worked as a professor in the State Medical University and Academy in Kazan, Republic of Tatarstan, Russian Federation. Area of interests: radiological research studies and applications in Neurology and Neurosurgery for patients with stroke, brain tumors, multiple sclerosis, Alzheimer disease, degenerative spine diseases, fetal abnormalities, and pregnancy imaging. Published over 200 papers and author of 12 patents. Member of Russian and European society of Radiology and Neuroradiology, participated in various international conferences such as ECR, RSNA, was invited on working visits for experience exchange to clinical centers in Europe (Germany, Switzerland and others,1993-2017) and USA (Sloan Kettering Cancer institute,1993, Buffalo General Hospital,1999, Radiological Centers in Chicago, San Diego, Miami, 2009, Israel clinics, 2011, Stanford University, 2017). During his free time Dr. Ibatullin enjoys reading, listening to music, outdoor activities and traveling.