Melissa (Hooks) Berdell, D.H.C.E., M.S.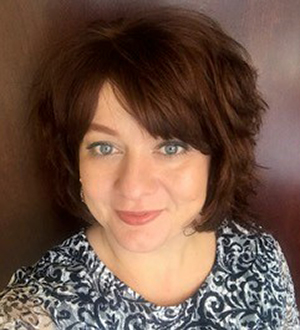 Adjunct Professor, School of Health Services Administration & Master of Science in Biomedical Ethics
Teaching Area

Healthcare Administration

Education

DHCE, Doctorate in Healthcare Ethics – Duquesne University; MS, Criminal Justice – Point Park University; BA, Political Science and Economics – University of Pittsburgh; Assistant Vice President of Payment Integrity, Beacon Health Options
Campus Location

4800 Lakewood Ranch Blvd., Bradenton, Florida 34211
Biography
Dr. Melissa Berdell received her Doctor of Healthcare Ethics from Duquesne University in 2016. While at Duquesne University, she completed an ethics residency program at UPMC Mercy Hospital and completed a clinical internship at Value Behavioral Health of Pennsylvania. Prior to pursuing her interests in healthcare, Dr. Berdell went to school and worked in auditing and fraud investigations. Dr. Berdell has an MS in the Administration of Criminal Justice from Point Park University and a BA in Political Science from the University of Pittsburgh.
In addition to her education, Dr. Berdell is a Certified Fraud Examiner and an Accredited Healthcare Fraud Investigator. She is currently the Director of Fraud, Waste and Abuse for Gateway Health in Pittsburgh, PA.