Mark Terrell, Ed.D.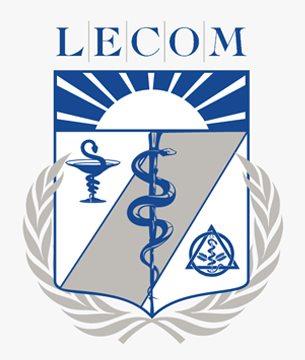 College of Osteopathic Medicine
Teaching Area

Administration

Education

Ball State University
Campus Location

1858 W. Grandview Blvd. Erie, PA 16509
Phone: (814) 860-5121
Biography
Mark A. Terrell, Ed.D. is the Program Director for LECOM's Master of Science in Medical Education Program and conducts faculty development training workshops for the basic sciences and clinical practice settings. Dr. Terrell's teaching assignments include teaching the majority of courses in the Master's in Medical Education program, Medical Gross Anatomy, and Biostatistics courses for the College of Medicine, School of Pharmacy, and Master's in Biomedical Sciences program. Dr. Terrell has taught over 8,000 students across a wide-range of higher education settings including medical school, large urban research-1 institutions, moderate-sized state colleges, and community colleges. As a graduate teaching assistant at Ball State, Dr. Terrell taught introductory biology and geology labs, and courses in medical microbiology and anatomy. In 2000, Dr. Terrell joined the faculty at the University of Southern Indiana in Evansville, IN to teach courses in anatomy, physiology, general biology, and statistics. In 2001, Dr. Terrell joined the faculty at Indiana University in Indianapolis, IN to direct and teach the department's largest course – undergraduate human anatomy, which enrolled over 1000 students annually. Due to the educational scholarship surrounding the design, implementation, and analysis of various pedagogical innovations for the betterment of student learning in this course, Dr. Terrell received the Indiana University Board of Trustees' Teaching Award in 2005 – Indiana University's highest accolade for excellence in teaching. Later in 2005, Dr. Terrell was recruited by the College of Medicine at The Ohio State University to direct and teach their large-enrolling undergraduate anatomy courses. In 2008, Dr. Terrell was recruited by LECOM and currently serves in an interdisciplinary faculty position including directing and teaching the LECOM Master's in Medical Education program, leading faculty development training workshops, and teaching Gross Anatomy and Biostatistics courses.