Mark Kevin Kauffman, D.O., M.S. Med. Ed., P.A.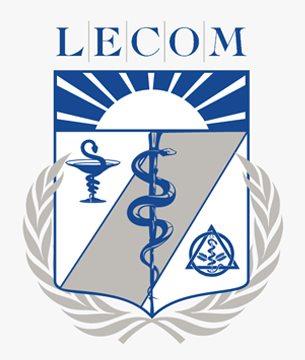 College of Osteopathic Medicine, School of Graduates
Education

Lake Erie College of Osteopathic Medicine
Campus Location

5000 Lakewood Ranch Blvd. Bradenton, FL 34111
Phone: (941) 782-5751
Biography
Dr. Kauffman received his BS in Physician Assistant Studies from Saint Francis College, Loretto, PA, and served as a member of the pediatric transplant team at Children's Hospital of Pittsburgh. He then earned his DO degree from Lake Erie College of Osteopathic Medicine in Erie and completed a family medicine residency at Millcreek Community Hospital in Erie.  In 2007 he returned to LECOM full time, developing the History and Physical Examination curriculum. He advanced to Professor of Family Medicine and became Assistant Dean of LECOM's School of Graduate Studies and the Masters in Health Services Administration program. He now serves as Associate Dean of Academic Affairs at LECOM Bradenton. He is the Director Accelerated Physician Assistant Pathway. He also serves as Peer Reviewer for several journals including Advance for Physician Assistants, Jones and Bartlett, Clinician Reviews, Journal American Osteopathic Association, and Osteopathic Family Physician. He has authored three texts including; History and Physical Examination: A Common Sense Approach, The History, and Physical Examination Workbook: A Common Sense Approach, and the COMLEX Level 2-PE Review Guide. He has also authored the TrueLearn COMLEX 2-PE Video Series and numerous journal articles.