Linda K. Thompson, Ph.D.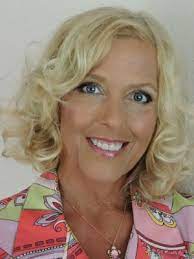 Assistant Director, LECOM Masters of Public Health and Master of Science in Biomedical Ethics
Teaching Area

Healthcare Administration

Education

Ph.D., Education Family Therapy, Saint Louis University, St. Louis, MO M.A., Guidance Counseling, University of Missouri, Kansas City, MO B.A., Mass Communications, Truman State University, Kirksville, MO

Residency

Lake Erie College of Osteopathic Medicine (LECOM) Bradenton, Florida
Campus Location

4800 Lakewood Ranch Blvd., Bradenton, Florida 34211
Biography
Dr. Thompson has been in the field of behavioral health for almost 30 years as a clinician, administrator, and educator. She holds a master's degree in Counseling from the University of Missouri and a doctorate degree from Saint Louis University in Education/Medical Family Therapy.
Dr. Thompson has served in leadership in a variety of healthcare settings in the private and public sectors, and as a policy leader in state government. Dr. Thompson was a gubernatorial appointee under three governors in Missouri to serve as Director of Senior and Disability Services, overseeing all services provided to vulnerable adults, and as committee member on the Personal Independence Committee, the Perinatal Substance Abuse Committee, and the Long -Term Care Task Force in Missouri. Dr. Thompson is also very active in advocacy, having authored two bills signed into law.
One is the Elder Protection Act in Missouri in 2001, the second, the Title Protection Act for professional counselors in Pennsylvania in 2018. Dr. Thompson also worked on a team to guide Hong Kong and the Country of Turkey in their adoption of the ASCA model for school guidance programs. She currently serves as the CEO of Drug-Free Manatee, and adjuncts at New York University and Florida Gulf Coast University in addition to courses taught at LECOM.
"One of my greatest pleasures in education is helping students find and nurture their passion and mentor an identity of life-long learning dedicated to systems change."