Lakhu Keshvara, Ph.D.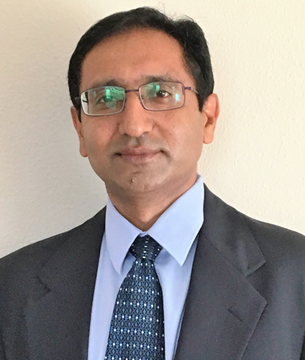 School of Pharmacy
Teaching Area

Pharmacology

Education

Purdue University
Campus Location

5000 Lakewood Ranch Blvd. Bradenton, FL 34211
Phone: (941) 782-5750
Biography
Dr. Lakhu Keshvara received his undergraduate training in Canada at the University of Calgary (BSc in Biochemistry) and the University of Alberta (B. Pharmacy). Upon completion of his Ph.D. at Purdue University in the Department of Medicinal Chemistry & Molecular Pharmacology, he carried out his postdoctoral work in Developmental Neurobiology in Dr. Tom Curran's lab at St. Jude Children's Research Hospital in Memphis, TN. Following the completion of his postdoctoral work, Dr. Keshvara joined as an Assistant Professor of Pharmacology in the College of Pharmacy at the Ohio State University, where he taught in the Pharm.D. program and carried out research in the areas of developmental neurobiology as well as neuroimmunology. After several years at Ohio State, Dr. Keshvara moved to Florida and joined LECOM in 2009 as an Associate Professor of Pharmaceutical Sciences. Shortly after joining LECOM, he was also appointed as the Director of Faculty. In 2012, Dr. Keshvara resigned from LECOM to attend to personal matters but he rejoined LECOM as an Associate Professor in 2016. He continues to teach Medicinal Chemistry and Pharmacology in both the traditional pathway as well as the newly developed distance education pathway for Pharm.D. Dr. Keshvara has a passion for teaching and has been voted Teacher of the Year by his students multiple times at both Ohio State and at LECOM.