L. Alexandra Manibo, D.D.S.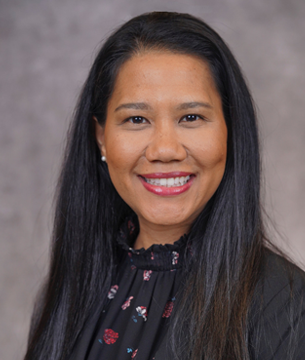 School of Dental Medicine
Teaching Area

Dentistry

Education

NYU College Of Dentistry

Residency

General Practice Residency
Campus Location

5000 Lakewood Ranch Blvd. Bradenton, FL 34211
Phone: (941) 405-1582
Biography
Dr. Alexandra Manibo is an assistant professor of restorative dentistry and director of patient care services at Lake Erie College of Osteopathic Dentistry School of Dental Medicine in Bradenton, Florida. She has been a clinical preceptor for five years with additional interests in clinical research. In the past, she has been involved in research associated with disorders of adrenal steroidogenesis, adrenarche, regulatory mechanisms of growth and pubertal development, and interrelationship of growth factors, androgens, and insulin in hirsutism and polycystic ovarian disorders. Prior to pursuing an academic career, Dr. Manibo was an associate dentist in New York and Florida.