Jonathon K. Kalmey, Ph.D.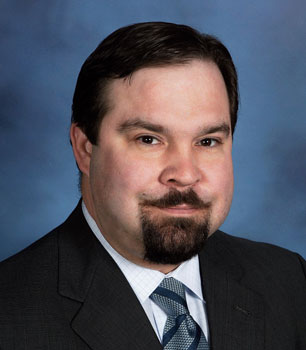 College of Osteopathic Medicine
Teaching Area

Anatomy

Education

Kent State University – NEOUCOM
Campus Location

1858 W. Grandview Blvd. Erie, PA 16509
Phone: (814) 866-8147
Biography
Dr. Kalmey is Associate Dean of Preclinical Education, Professor of Anatomy, and Director of Lecture Discussion Pathway.   He earned a B.S., Biology from Shippensburg University; M.A., Biological Anthropology from the University of South Carolina; and a Ph.D., Biomedical Sciences, from Kent State University/NEOUCOM. He teaches Human Gross Anatomy, Neuroanatomy, and Embryology. Dr. Kalmey is possessed of a wealth of administrative and educative experience, beginning his work at LECOM in 2004 as Supervisor of the Graduate Student Gross Anatomy Fellowship and as Basic Science Coordinator. Currently, he serves also as the Willed Body Program Director. In addition to a lengthy list of referred and non-referred journal articles, presentations, and lectures, Dr. Kalmey' s distinguished history boasts a bevy of prestigious awards, most recently including: Item Writer of the Year COMLEX-USA Level 1, presented by the National Board of Osteopathic Medical Examiners (NBOME); the Innovation Award in Medical Education, presented by the Society of Osteopathic Medical Educators; and the John M. and Silvia Ferretti Award for Distinguished Teaching.