John M. Ferretti, D.O.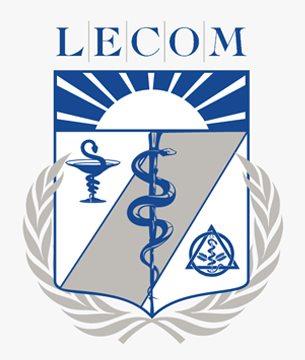 College of Osteopathic Medicine, School of Pharmacy, School of Dental Medicine
Teaching Area

Internal Medicine

Education

Philadelphia College Of Osteopathic Medicine

Residency

Hospital Of The Philadelphia College Of Osteopathic Medicine
Campus Location

1858 W. Grandview Blvd. Erie, PA 16509
Phone: (814) 866-6641
Biography
Dr. John M. Ferretti is President and CEO of the Lake Erie College of Osteopathic Medicine, Erie, Pennsylvania. Dr. Ferretti also serves as President of LECOM Health System, Erie, Pennsylvania. Through Dr. Ferretti's leadership, the Lake Erie College of Osteopathic Medicine has grown to become the nation's largest and one of the most progressive medical schools. The medical college, school of pharmacy and school of dental medicine are preparing the next generation of health care professionals through programs of excellence in education, research, clinical care, and community service. Our faculty educates students in the osteopathic tradition of compassionate physicians and pharmacists who understand the importance of preventive and whole-person medicine. Dr. Ferretti and the Millcreek Community Hospital leaders had the vision to open LECOM in 1993 meeting a critical need for physicians and accessible health care in Erie and across the nation. LECOM has grown to benefit the economy, raise education levels and create professional health care opportunities. With a national demand for more pharmacists, Dr. Ferretti led the Board of Trustees to establish a School of Pharmacy in 2002. Again, LECOM incorporated innovative teaching by developing a year-round, three-year professional degree program. In June 2005, the first Doctors of Pharmacy graduated along side the Doctors of Osteopathic Medicine at the LECOM Commencement. As the nation continues to need more physicians and pharmacists, LECOM has met that demand with a new branch campus in Florida. LECOM Bradenton opened in September 2004. The School of Pharmacy expanded to the Bradenton campus. The School of Dental Medicine at the Bradenton Campus in 2012 adding another professional health degree program designed to meet a growing demand for oral healthcare in underserved areas. Dr. Ferretti led the increase in enrollment for the College of Medicine in 2009 with the addition of LECOM at Seton Hill in Greensburg, Pa. Dr. Ferretti has served as the Medical Director of Millcreek Community Hospital. He is Clinical Professor in the Department of Internal Medicine at the Lake Erie College of Osteopathic Medicine and is a former Residency Director of Internal Medicine at Millcreek Community Hospital. National, state and local organizations have noted the outstanding achievements that Dr. Ferretti has made to medical education. The National Osteopathic Foundation and the American Osteopathic Association named Dr. Ferretti as the 1998 Educator of the Year. Gannon University recognized Dr. Ferretti as one of the University's 2000 Distinguished Pennsylvanians. In 2002, he received the Giuseppe Mazzini Civic Association 2002 Person of the Year Award that is bestowed upon an outstanding individual who possesses leadership, community presence and great character. In 2003, Gannon University recognized Dr. Ferretti with the Distinguished Alumni Award in Health Sciences. That same year, the international Newcomen Society honored Dr. Ferretti and the Lake Erie College of Osteopathic Medicine for the college's role as an educational leader and community partner. When accepting the award, Dr. Ferretti told the Society that "the success of our institution will not be judged by our size or number of locations, but will depend upon the accomplishments of our graduates and their appreciation of the great opportunity that has been afforded them in becoming an osteopathic physician. It will depend upon their ability to represent us well in upholding our tradition of a 'people' oriented practice of medicine no matter what the specialty they choose or area of the country they practice in." Dr. Ferretti and Silvia M. Ferretti, DO, Provost, Vice President and Dean of Academic Affairs at LECOM, received the Thomas B. Hagen Dignitas Award from The Jefferson Educational Society of Erie. The award is given to Erie citizens who have made a profound impact on society. The Pennsylvania Osteopathic Medical Association (POMA) honored the President of LECOM for his outstanding career and commitment to medical education. Dr. Ferretti received the Distinguished Physician Award at POMA's 97th Annual Clinical Assembly at the Valley Forge Convention Center. POMA Past President Ernest R. Gelb, D.O. recognized Dr. Ferretti for his years of service to POMA, his career in internal medicine and the work he has done as an Internal Medicine Resident Director and as a founder of LECOM. The POMA Distinguished Service Award is given only to those physicians who have truly made an impact on the osteopathic medical profession and the association. POMA does not present this award annually, but only when a physician is recognized as being truly deserving. The American Osteopathic Association also inducted Dr. Ferretti into the AOA Mentors Hall of Fame, which is an honor given to those physicians who teach osteopathic medical students, interns and residents and guide them on their careers as physicians. Dr. Ferretti also is affiliated with or is a member of the American Association of Colleges of Osteopathic Medicine, the Academy of Osteopathic Directors of Medical Education, the American Osteopathic Association and the Pennsylvania Osteopathic Medical Association.