Heather Marie Jones, Ph.D.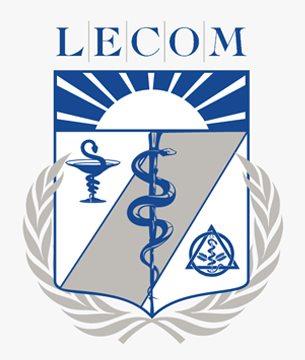 School of Pharmacy
Teaching Area

Physiology

Education

University Of Pittsburgh School Of Medicine
Campus Location

1858 W. Grandview Blvd. Erie, PA 16509
Phone: (814) 866-8133
Biography
Dr. Jones received her bachelor's degree in animal physiology from Cornell University's College of Agriculture and Life Science. She then went on to work as a research technician in the biotechnology company for two years before starting graduate school. While in graduate school, her research focused on gastrointestinal physiology working closely with the Gastroenterology group at Buffalo General Hospital and Roswell Park Cancer Institute.  Upon graduation, Dr. Jones did her research postdoctoral fellowship at the University of Pittsburgh School of Medicine in the Cellular Biology and Physiology department narrowing her research to epithelial potassium channels. Dr. Jones was an Assistant Professor of Biology at Penn State Erie for four years prior to coming to LECOM, teaching introductory biology, systems physiology, neuroscience, and cellular physiology. At LECOM she teaches in MSI and MSII as well as in the pharmacy and post-baccalaureate programs. Outside of the classroom, Dr. Jones is interested in outreach programs encouraging the participation of young women in the pursuit of science. Participating in programs such as Math Options for Girls and 21st-century kids.  She is also an avid runner and triathlete, in addition to a rugby referee in her free time.