David J. Emrhein, M.A., M.ED.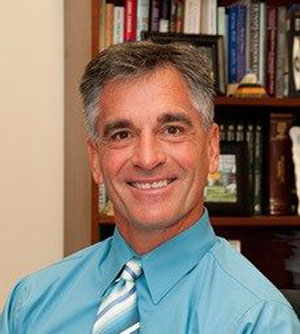 Adjunct Faculty, School of Health Services Administration School of Health Services Administration
Teaching Area

Healthcare Administration

Education

MA, Master of Arts in Applied and Professional Ethics – University of Maryland; MED, Master of Arts in Education- Morehead State University; BA, Bachelor of Arts in Education – University of Akron; Administrative Director and DIO of Medical Education, WellSpan Health
Campus Location

4800 Lakewood Ranch Blvd., Bradenton, Florida 34211
Biography
Dave Emrhein is the Administrative Director of Medical Education and Designated Institutional Official (DIO) at WellSpan Health, a five-hospital system located in York, PA. He is responsible for Graduate Medical Education for 160 residents in seven residency training programs and 15 fellows in six fellowship programs. He also oversees the undergraduate medical education in which 600 medical students rotate through York Hospital per year, mostly from four affiliated medical schools. In addition, Dave is responsible for the Continuing Medical Education that offers over 600 individual CME events across the WellSpan Health system. Dave has been involved with medical ethics at WellSpan York Hospital since 1994. He is a member of the WellSpan York Hospital Bioethics Committee and the WellSpan Institutional Review Board.
Dave earned his Bachelor of Arts in Education from the University of Akron, his Masters in Education from Morehead State University and his Masters of Arts in Applied and Professional Ethics from the University of Maryland. Currently, He also has faculty appointments in the Department of Humanities at Penn State University College of Medicine and in the Department of Family & Community Medicine at Drexel University College of Medicine.