Christopher Fonner, Ph.D.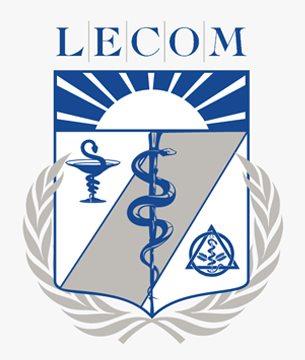 College of Osteopathic Medicine
Teaching Area

Physiology

Education

Duquesne University
Campus Location

1858 W. Grandview Blvd. Erie, PA 16509
Phone: (814) 866-8460
Biography
Dr. Christopher Fonner is an assistant professor of physiology at the Lake Erie College of Osteopathic Medicine. His primary teaching responsibilities include teaching physiology to first-year medical school students as well as to graduate students in the MMS and Ph.D. programs. Dr. Fonner received his Bachelor of Science degree in biology from Gannon University in 2009, after which he earned his Ph.D. in biology from Duquesne University in 2015. During his tenure at Duquesne, he served as a teaching assistant for several courses, including anatomy and physiology, general biology, mammalian physiology, physiology and molecular techniques for PT, and cell and systems physiology. From 2015-2019, Dr. Fonner taught at Thiel College as an assistant professor of biology and also served as the department chair of biology from 2018-2019. During his time at Thiel College, he instructed a number of courses, including human physiology, human anatomy, animal physiology, the physiological basis of exercise and physical fitness, introduction to exercise science, developmental biology, and foundations of biology. He also instructed several seminar courses, including a junior research seminar course and a senior seminar in a biology course. In addition to course instruction, Dr. Fonner served as an advisor to several student organizations, including the Tri-Beta Biological Honors Society and the Health Professions Institute, among others. Additionally, Dr. Fonner has served on numerous committees and has supervised several major undergraduate research projects. Dr. Fonner's research background has primarily focused on three areas. His doctoral work involved the examination of behavioral and endocrinological responses to different stressors in amphibians. His current areas of interest include the examination of physiological responses to stressful stimuli in undergraduate and medical school students, as well as the use of technological and virtual simulation software in enhancing the understanding of various complex scientific concepts. If students are interested in any of these areas of research, they are encouraged to contact Dr. Fonner via e-mail. Dr. Fonner also has a considerable interest in scientific outreach and education. Previously, he coordinated and functioned as a group leader for various STEM-centered science outreach programs, both at Duquesne University and at Thiel College. Currently, in an effort to increase public scientific awareness and education, Dr. Fonner and Dr. Abi Abdallah created a podcast known as The Bio Busters, which can be found at https://thebiobusters.podbean.com.