Christopher C. Keller, Ph.D., C.P.H.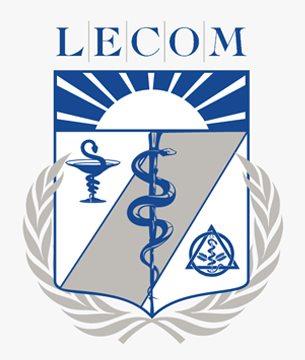 College of Osteopathic Medicine
Teaching Area

Infectious Diseases

Education

University Of Pittsburgh
Campus Location

1858 W. Grandview Blvd. Erie, PA 16509
Phone: (814) 866-8417
Biography
Dr. Keller received his Bachelor of Science degree in biology from the University of Pittsburgh at Bradford and received his Doctor of Philosophy in Infectious Diseases and Microbiology from the Graduate School of Public Health at the University of Pittsburgh, where he also completed his Post-doctoral training. During his doctoral and post-doctoral studies at the University of Pittsburgh, Dr. Keller conducted research on the immunological basis of severe malarial anemia and HIV in infants and young children, and he helped organize and establish state-of-the-art research laboratories in Kisumu and Siaya, western Kenya. In addition, Dr. Keller was a guest lecturer at the 2005 Malarial Anemia and Related Co-infections Conference held in Kisumu, Kenya. His doctoral dissertation was selected for recognition by the Omicron Chapter of the Delta Omega National Honor Society, in which he has also been inducted as a member. Dr. Keller became Certified in Public Health in 2008 and was inducted as a Fellow in the National Academy of Osteopathic Medical Educators for 2012-2017. Dr. Keller was voted as the Basic Sciences Faculty member of the year in 2011, 2012, and 2013 by the student body of the LECOM Erie Campus. Dr. Keller is the Director of Microbiology and Immunology and the Director of Public Health in the School of Medicine and serves as the assistant director for the Directed Study Pathway. He is the faculty advisor for Sigma Sigma Phi, a national Osteopathic service fraternity. In addition, Dr. Keller serves as a Faculty Preceptor for the Bridging the Gaps summer program, Faculty Advisor for the Paul Ambrose Scholars program, and Principle Investigator for Masters of Science in Biomedical Sciences students. Dr. Keller is the director of the Laboratory of Human Pathogens (LHP) at LECOM. The laboratory has ongoing collaborations with the University of New Mexico, the Erie County Department of Health, and the Tom Ridge Environmental Center. Dr. Keller's laboratory currently includes projects for 1st – 4th-year medical students, Masters of Science in Biomedical Science students, and Medical Residents..