Christine Lomiguen, M.D.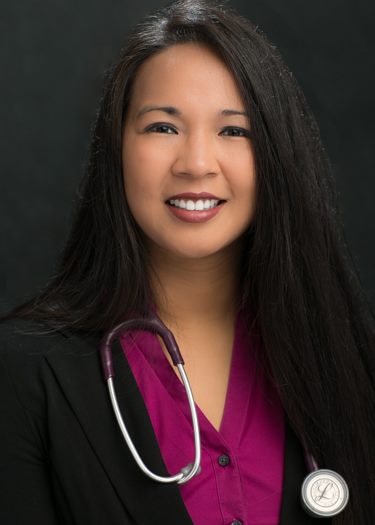 College of Osteopathic Medicine
Teaching Area

Medical Education, Pathology

Education

Our Lady Of Fatima University College Of Medicine
Campus Location

1858 W. Grandview Blvd. Erie, PA 16509
Phone: (814) 866-8456
Biography
Christine M. Lomiguen, M.D., is an assistant professor of pathology at Lake Erie College of Osteopathic Medicine in Erie, Pennsylvania. She is responsible for teaching pathology to first- and second-year medical students as well as graduate students in the Master's in Medical Science program. Dr. Lomiguen is a graduate of Our Lady of Fatima University College of Medicine in the Philippines. She previously served as director for general pathology in the Department of Anatomy at Touro College of Osteopathic Medicine in New York City where she also taught systemic pathology, microbiology, biochemistry, preventive medicine and public health, professionalism and ethics, medical simulation, histology, introduction to cultural competency, and behavioral medicine. Dr. Lomiguen is committed to the overall success of medical students through the implementation and integration of longitudinal board review in the curriculum for USMLE Step 1 and COMLEX-USA Level 1. She additionally serves as an author for First Aid/USMLE-Rx for immunology, pharmacology, and anatomy and pathology sections of musculoskeletal, skin, and connective tissue.
Dr. Lomiguen graduated with high honors from Rutgers, The State University of New Jersey (B.S. Biomedical Engineering, Minor in Psychology). While at Rutgers, she conducted stem cell research with the Department of Biomedical Engineering and protein purification research with the Center for Advanced Biotechnology and Medicine. She previously worked in Global Structural Biology at Merck & Co., Inc. and in Process Development with VaxInnate Corporation. Dr. Lomiguen's current research is primarily focused on medical education. She earned her Master of Science in Medical Education (MS.MEd) from LECOM and currently teaches for the program. Her recent abstracts with medical students have been awarded by the American College of Family Physicians (ACOFP), Medical Society of the State of New York (MSSNY), American College of Osteopathic Surgeons (ACOS), and the New York State Osteopathic Medical Society (NYSOMS).