Allison Salib, D.O., F.A.C.O.I., F.A.C.P.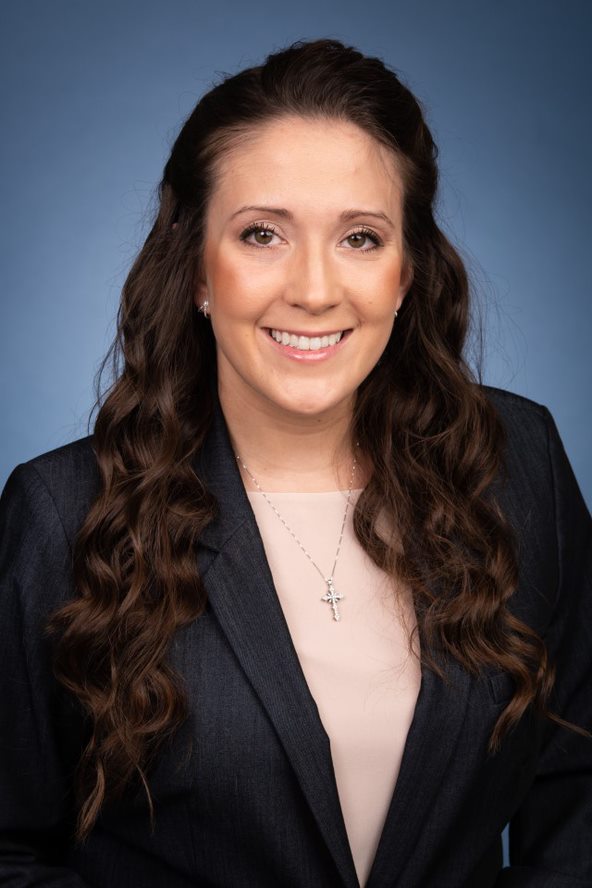 Assistant Professor of Internal Medicine & Hospice and Palliative Care
Teaching Area

Internal Medicine, Hospice and Palliative Care

Education

Kansas City University College of Osteopathic Medicine- Doctor of Osteopathic Medicine;

Residency

Largo Medical Center
Campus Location

5000 Lakewood Ranch Blvd. Bradenton, FL 34211
Phone: (941) 782-5967
Biography
Allison Salib, D.O., is a Board Certified Internal Medicine Physician and Board Certified Hospice and Palliative Care Physician. She attended Kansas City University College of Osteopathic Medicine and received her degree as a Doctor of Osteopathic Medicine in 2016. She completed her Internal Medicine Residency in 2019 at Largo Medical Center and her Fellowship in Hospice and Palliative Care in 2020 at The University of South Florida (USF) – Morsani College of Medicine. During her time at USF, Dr. Salib had the opportunity to rotate through Tampa General Hospital, Moffitt Cancer Center, James A. Haley Veterans' Hospital, and LifePath Hospice. After her medical training, she practiced Supportive Care Medicine through Connexis Medical Services and in partnership became the first Palliative Care Physician to provide services at Florida Cancer Specialists and Research Institute. Allison Salib, D.O., co-founded Desired Medical Solutions with her husband Edward Salib, D.O., MBA, in April 2021. Dr. Salib obtained a Certificate in Medical Acupuncture and Cosmetic Acupuncture through the University of New England College of Osteopathic Medicine and AcuMed Integrated Structural Acupuncture in 2022. Dr. Allison Salib joined LECOM Bradenton faculty full time in February 2022. She enjoys being part of all three components of the curriculum including Problem Based Learning, Clinical Examination, and Osteopathic Principles of Practice. Dr. Salib also enjoys practicing Medical Acupuncture in her private practice and precepting medical students at Desired Medical Solutions.