Warner (Rocky) Dahlgren Farr, M.D., M.P.H., M.S.S.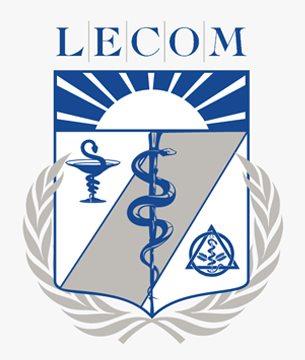 College of Osteopathic Medicine
Teaching Area

Aerospace Medicine, Pathology

Education

Uniformed Services University

Residency

USAF School Of Aerospace Medicine, Brooke Army Medical Center-Anatomic & Clinical Pathology
Campus Location

4800 Lakewood Ranch Blvd., Bradenton, Florida 34211
Phone: (941) 782-5680
Biography
Dr. "Rocky" Farr was born in Arkansas and grew up as the son of a career Air Force officer in various locations. At age 18, he joined the Army, trained as a infantry paratrooper, then as a "Green Beret" Special Forces medic & served in Vietnam. He then was a sergeant in 1970s West Berlin behind the "Iron Curtain."  As an exchange noncommissioned officer ("Austauschunteroffizier") to a west German Bundeswehr unit ("Fernspähkompanie 100") he learned German. Ultimately he was selected for commissioning to 2nd Lieutenant & attendance at the military's then brand new medical school, USUHS.  After internship at Brooke Army Medical Center he trained & became board certified in anatomic & clinical pathology. He then served as chief of a Clinical Pathology Service & then ultimately Chief of a Pathology Department at a 200 bed Army hospital. Dr. Farr also was an Associate Medical Examiner for the Office of the Federal Medical Examiner for Fort Campbell, Kentucky & Ft. Drum, New York. Because of his interest in aerospace pathology and aircraft accident investigation he attended the USAF School of Aerospace Medicine's Residency in Aerospace Medicine and became board certified. He then served as Chief of the Professional Staff at Lyster Army Hospital. He taught in the Army's Flight Surgeons Course, the Special Forces Medical Course, the USAF Aerospace Medicine Residency & was an assistant professor at Embry-Riddle Aeronautical University. When 9/11 happened, Colonel Farr was the Command Surgeon for Army Special Operations Command and deployed to Afghanistan in 2001. Until his retirement in April 2013, he served in back to back Special Operations assignments as the senior physician, mostly deployed forward. He is a member of the Committee on Tactical Combat Casualty Care which sets the standard for battlefield care and is a fellow of both the College of American Pathology and the Aerospace Medical Association. He is a member of the Special Operations Medical Association, the Association of Military Surgeons of the United States, the Society of U.S. Army Flight Surgeons & the American Society of Aerospace Medicine Specialists.