Swapan K. Nath, Ph.D., FCCM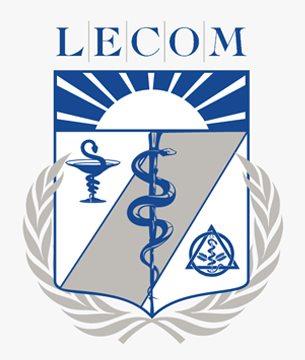 College of Osteopathic Medicine, School of Pharmacy
Teaching Area

Microbiology

Education

University of Toronto
Campus Location

5000 Lakewood Ranch Blvd. Bradenton, FL 34211
Phone: (941) 782-5969
Biography
Swapan K. Nath, Ph.D., FCCM, has served LECOM-Bradenton as Professor of Microbiology since 2006.  He continues to coordinate a COMLEX Board Review Program and a course in Medical Microbiology for the P1 Pharmacy students on Bradenton Campus.
Dr. Nath grew up in Calcutta, India.  He immigrated to Toronto, Canada, in 1979 to pursue graduate studies. He attended Erindale College at the University of Toronto (UofT) as a connaught scholar, majoring in molecular biology, and pursuing original research on "regulation of expression of biotin genes in Escherichia coli K12". In 1987, he completed his 2-year residency training (with Ontario Govt. Postdoctoral Fellowship) in clinical microbiology at the UofT Hospitals and Ontario Public Health Laboratory, affiliated with the CPEP of the American Academy of Microbiology.
Dr. Nath is a clinical microbiologist, board-certified by the Canadian College of Microbiologists (CCM), reciprocated by the American Board of Medical Microbiology. In 1988, he joined the Henderson Division (a 660-bed hospital) of the Hamilton Civic Hospitals in Hamilton, affiliated with the McMaster University, as an Assistant Microbiologist. In addition to clinical laboratory services, he was involved in clinical research and professional education in undergraduate, graduate, postgraduate (infectious diseases/microbiology and pathology residency) programs. During 1989-1994, Dr. Nath gained an insight into problem-based learning (PBL) curriculum, and tutored medical students in McMaster U. School of Medicine, a founding, exclusively PBL medical school.
In 1996, at the American University of the Caribbean School of Medicine (AUC), with his creative skills, Dr. Nath initiated a case-based, discipline-specific learning (CBL) program involving classrooms and labs (for students to investigate cases using simulated specimens). Such program, later on, became known as "Team-based learning (TBL)", an analogy with PBL. The innovative, successful TBL program of medical education contributed to the full accreditation of the AUC medical school by the California State Medical Board. His enthusiasm and passion for active learning was recognized by the students' body at the AUC and he was given a series of "Golden Apple" teaching awards during 1996-2001.
As a full-time faculty and course director of medical microbiology at the University of Texas Southwestern (UTSW) Medical Center in Dallas, Texas, during 2001-2005, he contributed, with his creativity and skills, toward the development of a very successful, system-based, integrated medical school curriculum. At the UTSW medical school, his enthusiasm and passion for creative teaching style was recognized by the student body in the two of the five years and he was given "Outstanding Teacher" awards.
He has published many original, basic, and clinical research articles in peer-reviewed journals. He has made many oral and poster presentations in national and international meetings. He has coordinated workshops in technology assessment and medical education in the national and international stages. More recently he has authored two textbooks (1) Microbiology: A Handbook for Medical Students(2000) as the sole author, (2) Problem-based Microbiology (2005) with Dr. S.J. Revankar (Assoc. Professor of Medicine at Wayne State University and Infectious Disease Specialist at Harper University Hospital in Detroit, MI), as the co-author. He has also authored and reviewed test items for the USMLE Step 1 (NBME) and COMLEX level 1 (NBOME).
Dr. Nath has been a longstanding member of the American Society for Microbiology and also the Canadian College of Microbiologists (having earned fellowship, FCCM, status in that organization for his contribution to the profession of clinical microbiology). He looks forward to working with groups such as the American Association of Colleges of Osteopathic Medicine (AACOM) Medical Educators, the International Association of Medical Science Educators (IAMSE), and the Pan-American Network of Problem-based Learning (PAN-PBL).
Dr. Nath is married to Margaret (previously a CCU nurse; currently a piano instructor and accompanist for Lewisville ISD in North Texas) and a proud father of two children, Elizabeth and Joshua.