Sonia Maria Dillon, Ph.D., M.B.A., B.S.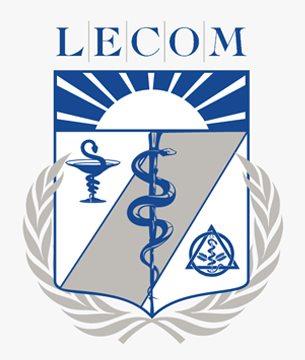 Teaching Area

Administration

Education

University Of Pittsburgh
Campus Location

4800 Lakewood Ranch Blvd., Bradenton, Florida 34211
Phone: (941) 782-5947
Biography
Institutional Director of Diversity – 2014 – Present
Professor of Health Services Management – LECOM – 2006 – Present
Director, LECOM-PUCMM program (International Program) 2008-Present
Director, LECOM Master in Health Services Administration 2013-2014
Designer and Implementer of the LECOM Master in Health Services Administration 2010-2013
Problem Based Learning facilitator -LECOM Medical School – 2008-2013
Vice-Rector School of Public Health 2006-2008
Professor Bernelli University – online teaching – Pittsburgh, PA – 2004- 2005
Professor Nova Southeastern University – Ft. Lauderdale, Fl – 2002 – 2004
Professor of Florida Metropolitan University – Ft. Lauderdale, Fl 2002-2003.
Assistant to the Chancellor-Universidad Central del Este (UCE) – Dominican Republic – 1996-2000
Dr. Dillon is one of promoter of the Hospital Metropolitano of Santiago (HOMS). HOMS is a $75.0 million (US dollar) hospital inaugurated in December 2007 in Santiago, Dominican Republic. This hospital is also associated to the Pontifical Catholic University "Madre y Maestra" (PUCMM) which signed a Memorandum of Understanding with LECOM in August 2007. Dr. Dillon did the feasibility study of this hospital in 1999. This hospital is seeking international accreditation from the Joint Commission of International Hospital Accreditation (JCIHA). Dr. Dillon is an active member of JCIHA. Please, see link below for more information: Hospital Metropolitano de Santiago
Professor Duquesne University – Pittsburgh, PA – 1995-1997
Full-time Ph.D. student – University of Pittsburgh – Pittsburgh, PA 1990-1995. Dr. Dillon received scholarships from the World Bank, the Inter-American Foundation, and the Organization of American States to do and finish her Ph.D. degree.
Hubert Humphrey Fellow – University of Pittsburgh – Pittsburgh, PA 1989-1990
Consultant for the Central Bank of the Dominican Republic – 1984-1988
Consultant for the Corporation of Small Business – Dominican Republic 1982-1984
Executive Director of Dominican Chancellors Association (ADRU) – Dominican Republic – 1981-1989. During that period, Dr. Dillon was instrumental in the creation of the National Council of Higher Education (CONES) and the creation of the Dominican Association of Self-Study and Accreditation (ADAAC). The latest was formed under the auspices of the Middle States Association (MSA). Both organizations are part of the Higher Education Law in the Dominican Republic approved in the year 2001. In addition, Dr. Dillon created the Dominican Office for the Promotion of Students' Tourism (Oficina Dominicana para el Fomento del Turismo Educativo-ODTE) under the auspices of the International Students Travel Conference (ISTC). ODTE offers students discounts in airline tickets, hotels, stores, travel medical insurance, bookstores, etc., and has developed international students exchanges programs with several organizations in the United States and Europe to enrich the academic and work experiences of many Dominican and Foreigner College students. Please, see link: https://www.odte.org/
Chair of the Business School – Pontifical Catholic University Mother and Teacher (PUCMM) 1976-1981. During that time, Dr. Dillon got a grant for PUCMM from the Kellogg Foundation to create the First Health Services Administration undergraduate program in the Dominican Republic.