Patrick Francis Leary, D.O.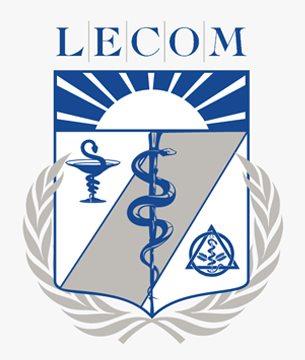 College of Osteopathic Medicine
Teaching Area

Sports Medicine

Education

UHS-COM

Residency

Cuyahoga Falls General Hospital
Campus Location

1858 W. Grandview Blvd. Erie, PA 16509
Phone: (814) 868-7860
Biography
Dr. Leary is presently the Director of Sports Medicine at LECOM. He is a Clinical Professor of Family Medicine and Director of the new Sports Medicine Fellowship. He Lectures to MSI and MS-II OPP students, mentors MSIII and MSIV in his office in the new LECOM Wellness Center. He has clinical practice with Medical Associates of Erie. Dr. Leary was a team physician for ten years at the University of Notre Dame, where he received his undergraduate degree in 1976. He received his Osteopathic Training at UHS-COM in Kansas City, Missouri in 1981. His post-doc training was conducted at Cuyahoga Falls General Hospital in Akron, Ohio, his hometown. Dr. Leary is certified in Family Medicine, Sports Medicine, and Geriatrics. Dr. Leary is presently Head Team Physician for the new NBA expansion team, the Erie BayHawks, Team Physician for Edinboro University, and Director of Geriatric Wellness at Lecom. Wellness Center.