Erica Pherson, M.S., Ed.S., L.M.H.C.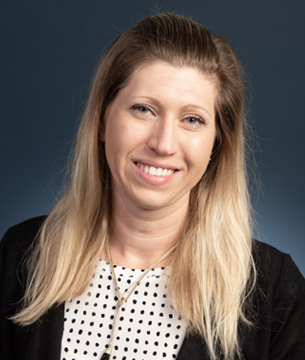 College of Osteopathic Medicine
Teaching Area

Psychology

Education

Indiana University, Bloomington
Campus Location

5000 Lakewood Ranch Blvd. Bradenton, FL 34211
Phone: (941) 782-5931
Biography
Erica Pherson received her Bachelor of Science degree in Psychology from Indiana University Bloomington. She holds a Master of Science degree in Education and also an Educational Specialist degree in Counseling and Counselor Education from Indiana University Bloomington. Ms. Pherson is a Licensed Mental Health Counselor in multiple states, including Florida, and is a Nationally Certified Counselor. Throughout her career, she has practiced as a mental health counselor in both inpatient and outpatient settings. She has extensive experience working as a primary therapist with patients struggling with various psychological disorders. Ms. Pherson joined LECOM Bradenton as an Instructor of Psychology, Problem Based Learning Facilitator, and Academic Coach for the College of Medicine. Her area of expertise is Behavioral Science. As the Academic Coach, her primary role is to assist students in reaching their academic goals. She works with students to develop effective study plans so that students may be successful in their educational journey.