LECOM at Seton Hill
Meeting the Health Care Needs of Southwestern Pennsylvania
LECOM at Seton Hill is an additional campus site of the Lake Erie College of Osteopathic Medicine located on the campus of Seton Hill University in Greensburg, Pennsylvania. It is approximately 30 miles southeast of Pittsburgh in the heart of Pennsylvania's Laurel Highlands.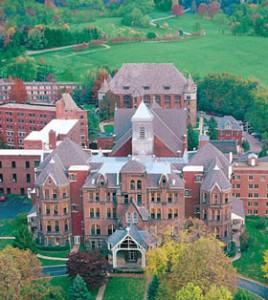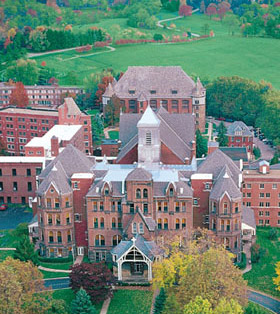 Seton Hill University was founded by the Sisters of Charity, an international apostolic community of women, in 1885 and has been educating students in the liberal arts for more than 100 years. It has retained much of its original neo-Gothic architecture with beautifully landscaped green spaces over its 200-acre hilltop campus.
Education
Medical students begin their coursework on the Seton Hill campus in buildings renovated to suit the students' unique learning needs. Changes were made to both Lynch Hall and Reeves Hall to include additional administrative and instructional space, a laboratory for the students to practice osteopathic manipulative medicine (OMM) and a Learning Resource Center for study materials.
Students at LECOM at Seton Hill use the highly successful Problem-Based Learning (PBL) curriculum developed at LECOM Erie and used as the sole curriculum in Bradenton, Greensburg and Elmira. PBL is an innovative approach to medical education that emphasizes student-centered, self-directed learning through small group interaction and limited faculty involvement.
Students benefit from close relationships with the Allegheny Health Network (Forbes Hospital and Allegheny General Hospital) in Pittsburgh, Conemaugh Health System in Johnstown, UPMC Somerset in Somerset, and Fayette Regional Health System (Uniontown Hospital) in Uniontown, all of which provide valuable clinical training for students during their third and fourth years. Through the Lake Erie Consortium for Osteopathic Medical Training (LECOMT), students will have access to more hospitals for clinical training and post-graduate training.
Clubs and Student Life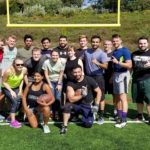 LECOM offers its students memberships and affiliations with a wide selection of campus clubs, societies, and professional associations, including local chapters of leading osteopathic organizations. Some of these clubs are Emergency Medicine Club, Neurology Club, SOMA, SOSA, and Global and Underserved Medicine Club. Whether social or with the goal to advocate on issues, involvement in student activities can be an important of part of the medical school experience.
Clubs bring many thought-provoking, educational, and/or stimulating events and activities to LECOM students. Ultrasound machine workshops, casting labs, and naloxone training sessions develop concrete skills necessary for students entering clinical rotations. LECOM student clubs are also devoted to community service. Annual participation in Relay for Life, AHA Heart Walk, local park cleanup, and American Red Cross blood drives are greatly anticipated.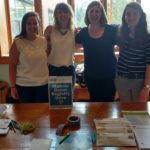 Housing
There is no housing on the LECOM at Seton Hill campus, but many wonderful houses and apartments are available in the Greensburg area. The cost of living is very low. For example, a nicely updated two-bedroom apartment could cost about $700 per month. Some landlords have even restricted their properties to only LECOM students and therefore are more amenable to their needs. The Office of Student Affairs assists with the search for housing by keeping updated contact information for local landlords.