Greensburg, Pennsylvania
Meeting the Health Care Needs of Southwestern Pennsylvania
LECOM at Seton Hill is an additional campus site located on the campus of Seton Hill University in Greensburg, PA. It is approximately 30 miles southeast of Pittsburgh at the start of Pennsylvania's Laurel Highlands recreation area.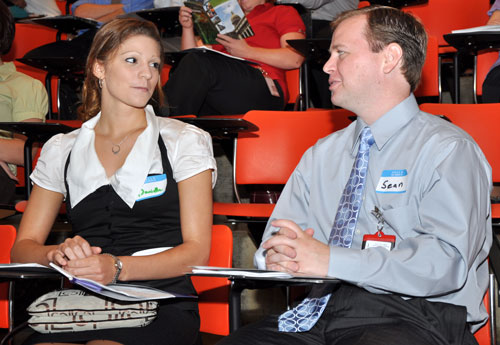 Medical students begin their coursework on the Seton Hill campus in buildings renovated to suit the students' unique learning needs. Changes were made to both Lynch Hall and Reeves Hall to include additional administrative and instructional space, a laboratory for the students to practice osteopathic manipulative medicine (OMM) and a Learning Resource Center for study materials.
Students at LECOM at Seton Hill use the highly successful Problem-Based Learning (PBL) curriculum developed at LECOM Erie and used as the sole curriculum in Bradenton and Greensburg. PBL is an innovative approach to medical education, which emphasizes student-centered, self-directed learning through small group interaction and limited faculty involvement.
Students also benefit from close relationships with Excela Health, Somerset Hospital and Conemaugh Health System in Johnstown, PA, all of which provide valuable clinical training for students during their third and fourth years. Through the Lake Erie Consortium for Osteopathic Medical Training (LECOMT), students will have access to more hospitals for clinical training and post-graduate training.