Greensburg Community
Nestled in the rolling hills of southwestern Pennsylvania, Greensburg has grown from its fledgling origins as a stop along a wagon trail linking the East Coast with America's western frontier. The community has served as the county seat of Westmoreland County since 1785 and today possesses both small-town charm and aspects of modern metropolitan centers.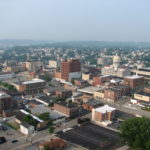 Greensburg's iconic Palace Theater hosts live, nationally recognized entertainment while the Westmoreland Museum of American Art showcases the many different themes of American paintings, sculptures and furniture. Music aficionados will appreciate the range of musical talents playing Friday nights at the free SummerSounds concerts, dubbed "the best outdoor music series in Western Pennsylvania," in St. Clair Park.
For those who enjoy nature there is Twin Lakes Park, which has received national recognition for its facilities and programs, as well as the athletic amenities of the Thomas Lynch Field Complex.
Shopping has its place in Greensburg, too. Most major retail outlets call Greensburg home as do a variety of unique boutiques and shops, perfect for those on the hunt for a special gift. Similarly, the community features many national restaurant chains as well as local favorites like Jioio's Restaurant, Dino's Sports Lounge and the White Rabbit Café. For a more local flavor, there is the Greensburg Farmers Market, which offers the best of the area's agricultural products.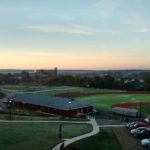 Greensburg is located in the Laurel Highlands, a region steeped in history and culture with ties to the nation's revolutionary roots. It's also an outdoor enthusiasts' paradise with four seasons of endless opportunities for recreation and enjoyment. Thrill seekers can challenge themselves on the Class III-IV rapids of the Lower Youghiogheny in Ohiopyle or bike the Great Allegheny Passage rail-trail system that links Pittsburgh to Washington, D.C. Lush forests and state parks are perfect for weekend camping trips or daytime hikes, and the region's many lakes, rivers and streams provide ample opportunities for fishing and other water sports.
Each autumn, Mother Nature puts on a show as the mountains and hillsides come alive with an impressive array of hues that serve as the backdrop for a myriad of fall festivals. When the snow flies, tourists flock to the Laurel Highlands to hit the slopes at world-class ski resorts as well as the state's highest vertical drop located on Laurel Mountain.
Just a short drive west of Greensburg is Pittsburgh. The Steel City has undergone a renaissance in recent decades and now, with its stunning skyline, has transformed into a hub for modern industries and technology. The city has risen from the banks of its iconic trio of rivers to boast a variety of cultural districts, major league sports teams, A-list concerts, exceptional theaters, world-renowned museums, delectable culinary experiences and a vibrant nightlife.
Greensburg's proximity to neighboring communities affords ample opportunities for LECOM students. These next-generation physicians benefit from close relationships with Allegheny Health Network (Forbes Hospital and Allegheny General Hospital) in Pittsburgh, Conemaugh Health System in Johnstown, UPMC Somerset in Somerset, and Fayette Regional Health System (Uniontown Hospital) in Uniontown, all of which provide valuable clinical training for students during their third and fourth years.