Erie Community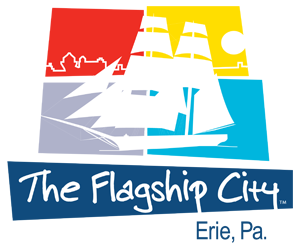 Did you know that 4 million people come to Erie every year to enjoy our beaches and Lake Erie? Or that on a clear day you can see across Lake Erie into Canada from the LECOM Campus? Erie is a great place to live, work and study medicine. It has small town charm and security, but offers attractions of a bigger city – all at one of the most attractive ports on the Great Lakes.
Erie is halfway bet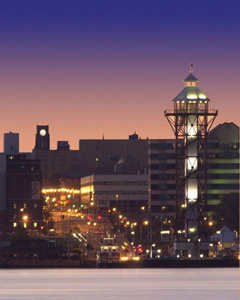 ween Cleveland and Buffalo and just a two hour drive from Pittsburgh. Long known as an industrial and agricultural center, Erie has become a hub for education and health-care. LECOM is one of five colleges and universities in Erie County. The city has four hospitals, including LECOM Health with Millcreek Community Hospital (MCH), where the idea for a medical college in Erie developed, the LECOM Institute for Successful Aging and the physician offices of Medical Associates of Erie (MAE).
Erie's Bayfront has been the city's center of business and industry for more than 200 years. Today, it's the showcase for recreation, education and entertainment. From the top of the Bicentennial Tower you can see the Brig Niagara and the Erie Maritime Museum. A visit to the 19th Century Tall Ship teaches you about Erie's role in the War of 1812 when Commodore Oliver Hazard Perry destroyed the British Navy on Lake Erie.
The Bayfront Parkway links Interstate 79 to Interstate 90 east of Erie. That's helped bayfront growth that's bringing new life to the waterfront. The Blasco Memorial Library anchors the East Basin, along with the Intermodal Transportation Center, Cruise Ship Terminal and the Bayfront Center for Maritime Studies where young people learn shipbuilding and sailing skills.
The city has the Bayfront Convention Center and two hotels on the west side of Dobbins Landing, the central pier on the bayfront.
Looking across the bay, convention goers will see the long, arm of Presque Isle, which forms the natural harbor that protects the city waterfront.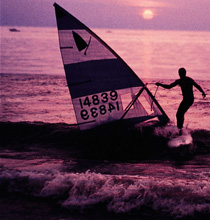 More people visit the seven miles of lakefront beaches, to swim, boat or fish than travel to many of the national parks. Many more go to the Peninsula to bike, walk or rollerblade on 13 miles of trails.
Just up State Street from Dobbins Landing is part of the city that dates back to the early 1800s. Here's where you'll find Erie's cultural and entertainment district bringing together art, history and education. The Erie Art Museum uses the 1839 Classic Greek Customs House for the museum's exhibits, lectures and concerts. It sits next door to the historical society.
Just behind the Art & History center, the expERIEnce Children's Museum offers hands-on learning opportunities.
For more culture, there's the magnificent Warner Theater. This restored 1930's movie house now provides a stage for the Erie Philharmonic, nationally touring Broadway shows, concerts and local productions.
Erie's a great sports town with minor league baseball at UPMC Park, junior hockey and NBA G League basketball at Erie Insurance Arena, and plenty of exciting college and high school sports.
Downtown Erie restaurants range from a good deli sandwich to international cuisine served with live music. And for laughs, there's JR's Last Laugh Comedy Club.
Interstate 90 is one of the busiest highways in the nation carrying traffic from Boston and New York to Chicago and San Francisco. The Peach Street exit leads to the shopping corridor of Erie. Everyone's favorite stores have a location either on Upper Peach Street or the Millcreek Mall. And there's a restaurant for every taste. If you're not hungry, Cinemark's Tinseltown USA theater is showing the latest flicks.
This area has a number of great family attractions, including Splash Lagoon, one of the largest indoor water parks in North America, and Erie Bank Sports Park offers an indoor golf driving range, soccer fields and fitness center in one location. Waldameer is one of the best family fun parks with its wooden coaster and giant Ferris wheel.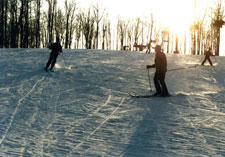 The nearby town of North East boasts some of the Great Lakes finest vineyards where Welch's Grape Juice got its start. North East is just across the state line from the Western New York ski resorts. Winter brings great snow for downhill  and cross-country skiing, and snowboarding . . . but Erie is a four-season region. When the snow melts, those same resorts welcome golfers and others who enjoy outdoor recreation. You can enjoy most warm weather sports and recreation from mid-April to mid-November.